Welcome
Welcome to Alta Union
A destination for fearless freelancers, inventive makers, and dive bar scholars, The Nations is a beacon for the kind of people who'll spark the future in former warehouses. It's where silos become works of art. And it's a level playing field, where folks can shed their titles and their workdays over a beer that's brewed next door.
The interior spaces of our new apartments in the Nations in Nashville, TN, are just as enticing. Be it a cozy studio or the spacious one and two-bedroom layouts, they all boast lavish contemporary finishes. Among them, you'll enjoy hardwood-style flooring, chef-worthy kitchens with natural quartz countertops, as well as hotel-style bathrooms with sleek black hardware.
May all your hours be happy hours at Alta Union—get in touch today and book a tour of our apartments in West Nashville!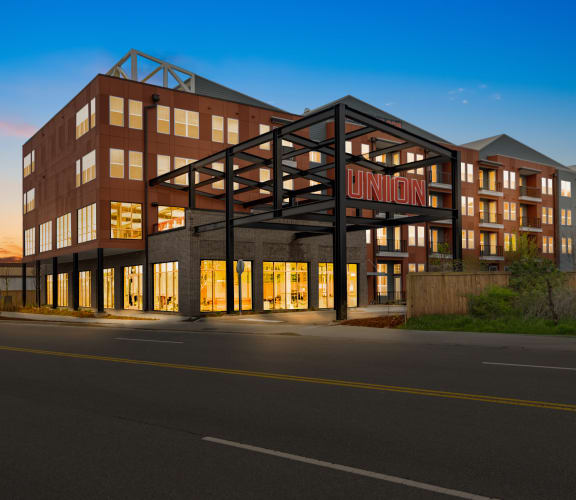 The building will feature a full-scale mural by internationally-recognized muralist, Beau Stanton. Stay tuned for the unveiling.
Amenities
Our Amenities
Our amenities are built around lifestyle and designed to make the most of our location. Flexible creative co-working spaces let you chase down productivity at any hour, while our courtyard and pool provide the perfect place to unwind in style. And if youre looking to sweat, our industrial-influenced indoor/outdoor fitness areas provide the perfect venue. Serious canine enthusiasts, weve also provided a best-in-show dog park and spa to pamper our furriest residents. Finally, sunset spotters will love taking in the evening on our rooftop terraces over Centennial.
Start your morning with a burst of energy. A swim in the saltwater pool or a hot cup of coffee from our automated barista is all youll need to feel refreshed. Blast through your workday in our elegant community work spaces or break a sweat at the indoor-outdoor fitness studio. The terraces with bars, TVs, and ping pong tables are the perfect venues to gather with friends, and the industrial courtyard instantly melts away stress. From sun shelves and gorgeous cabanas to hammocks surrounded by greenery and sleek barbecue grills, these leisure spots make relaxation second nature.
Neighborhood
Our Neighborhood
The Nations is more than just our location – it's our inspiration. One of the city's fastest-growing areas, The Nations has won quick converts with its easygoing charm, entrepreneurial spirit, and vibrant artistic flourishes. A historic industrial corridor, The Nations is still a neighborhood where things get made. A gathering point for artisans, designers, chefs, and makers, you can feel a genuine current of creative energy here. Enjoy the city's best vintage, antique and thrift shops, head to Paddle Up Nashville at Rock Harbor Marina or sit down for a solid Italian feast at Coco's Italian Market & Restaurant. With a diverse lineup of nearby retailers, restaurants, and nightlife, you'll hardly ever want to leave the place. Thankfully, you won't have to.
Located on Centennial Boulevard, Alta Union Apartments is a residential community that takes The Nations lifestyle to heart. With spaces to collaborate, indulge, and recharge, our West Nashville apartments are where the talented, the passionate, and the driven gather. Are you a restless explorer on the lookout for the latest tastes and styles? Join us today—we're home to the city's coziest spaces, finest folks, and cutest dogs!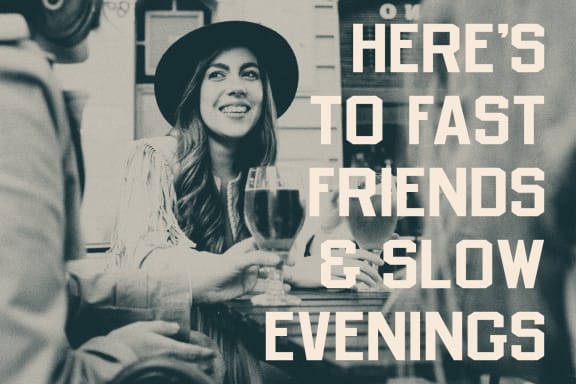 Our Lifestyle
At Alta Union, we live locally and enthusiastically. We're big fans of evening strolls through the neighborhood, gathering for marathon brunch sessions, and spending our weekends by the pool. We're passionate about our neighbors, proud of our city, and supportive of our residents' creative endeavors. We know that The Nations attracts those who work hard and relax harder, so we've created environments that promote both.